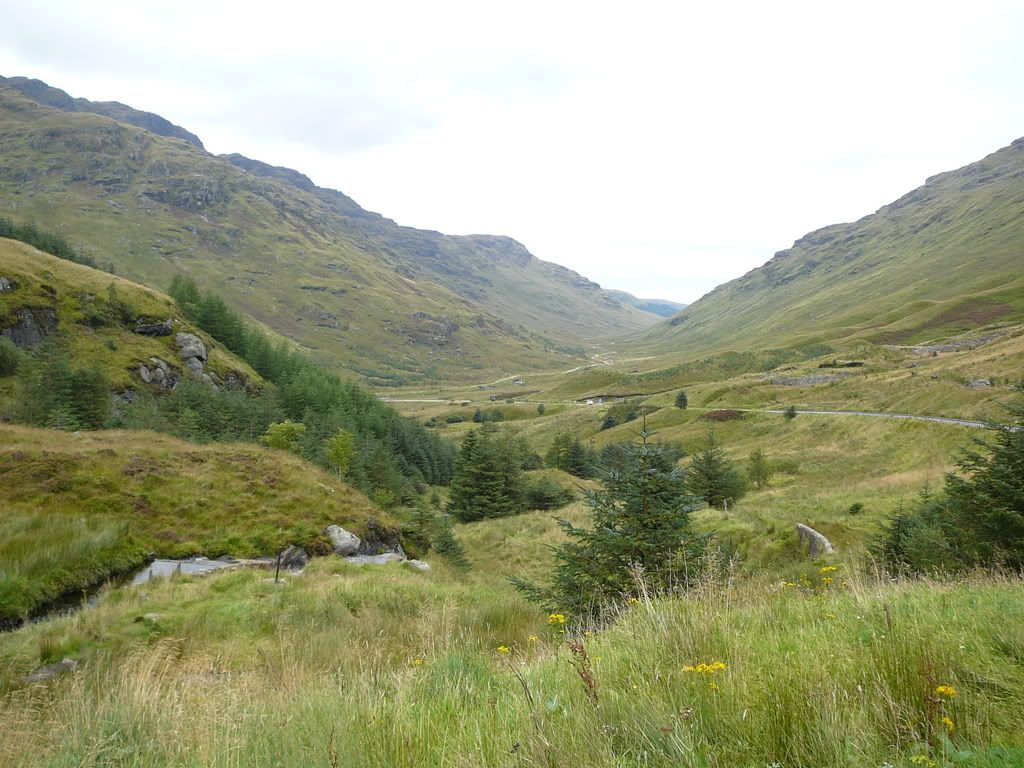 As I said before the other week we were over in Argyle for a friends wedding.
It is such a lovely drive over there, all the lochs and big scenery that we ended up listening to Big Country and Scotcha as we drove.
Then once we had just left Lochgilped and headed out on the 15 miles of single track road we saw a car stopped in the middle of the road.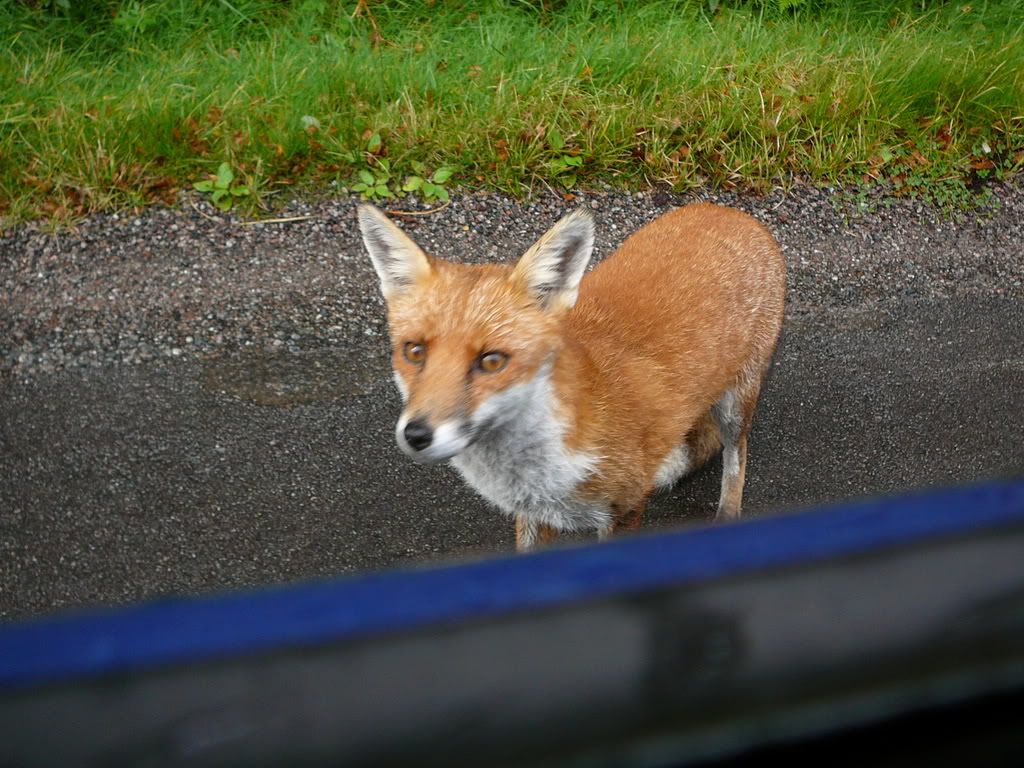 I slowly approached and saw that there was a fox standing at the side of her car.
She saw us and moved into a nearby passing place. But I decided to pull up next to the fox and see what it did.
It actually trotted right up to my window
While I was grabbing the camera it sat down and just looked exactly like Ben when he is waiting for a treat and when I started taking fotos it actually jumped up on its hind legs, paws on the car and stuck its head in the window!!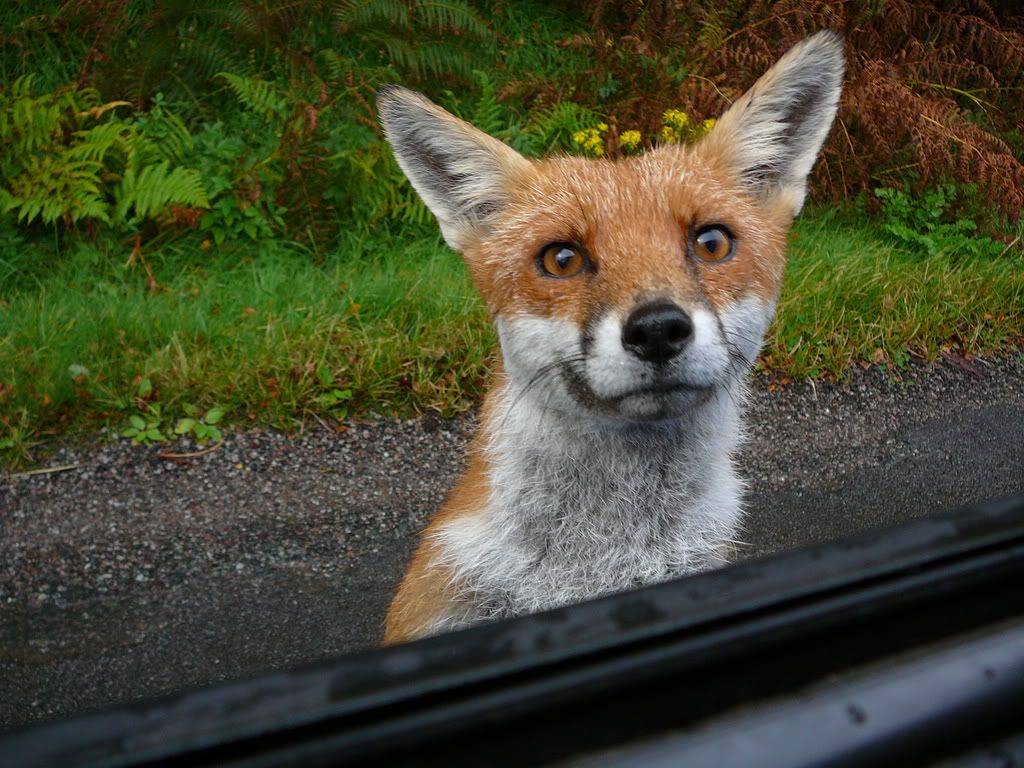 Because Ben was there I didnt pat it (although I was tempted) but we did give it some dog treats.
It was so friendly and healthy looking that I assume that it was hand reared
It really made the drive up there special and I couldnt stop talking about our brush with wildlife.